SHEA®
AUDIT & ASSESSMENT APPLICATION
Compliance assurance through effective audits & inspections
SHEA® is a complete audit & assessment application with multiple capabilities, from conducting operational inspections to performing comprehensive compliance audits. This purpose-built solution provides you with preloaded audit & inspection tools, extensive reporting capability and data analytics to monitor and track your performance.
Compliance with assurance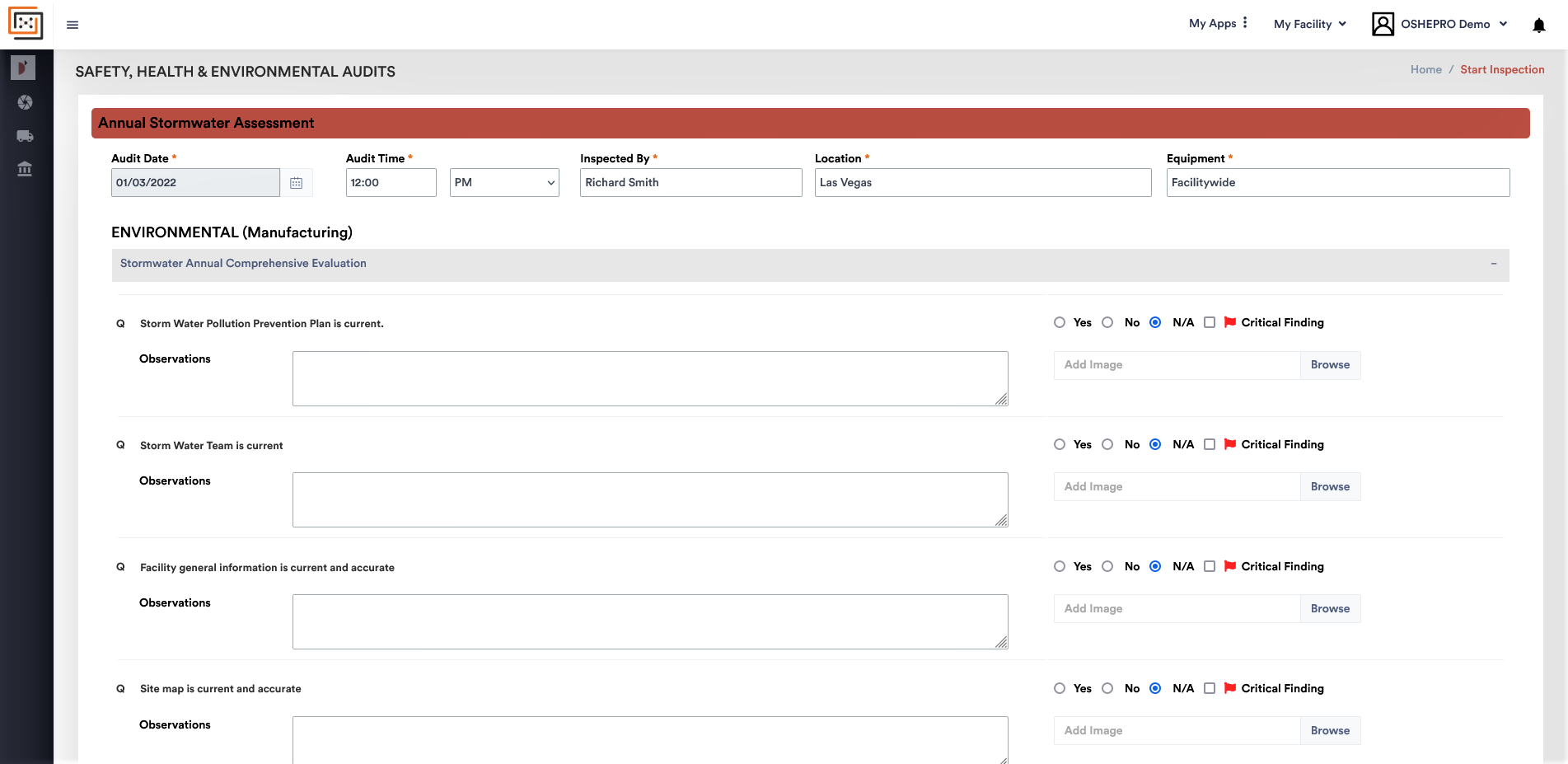 A complete picture of outliers
Design to focus on non-routine issues
Customizable inspection modules
Critical issue notifications
Seamless integration to task reminders
FIND & FIX
Operational audits and inspections are tools to discover unexpected risks.
Audits are about the big picture which focus on OSHE systems that support day-to-day operations. Inspections are about the little picture which focus on daily operating conditions and employee behaviors.
A combination of both will fine-tune the overall OSHE compliance and strength of an organization.
Workplace Safety and Environmental Inspections
Comprehensive OSHA and EPA Compliance Audits
Equipment and Asset Audits
Over 70 Pre-loaded Templates
Customizable Audit and Inspection Templates
Direct e-mail Notifications for Corrective Actions