SHEA®
AUDIT & ASSESSMENT APPLICATION
MONITOR PROGRAMS & WORK PRACTICES FOR COMPLIANCE & ACCURATE PERFORMANCE
SHEA is a full spectrum audit and assessment application with multiple capabilities, from conducting operational inspections to comprehensive compliance audits. This application offers flexibility to use its preloaded audit and inspection modules or customizable modules. It's extensive reporting capability provides a direct line of sight to the leadership team.
Compliance with assurance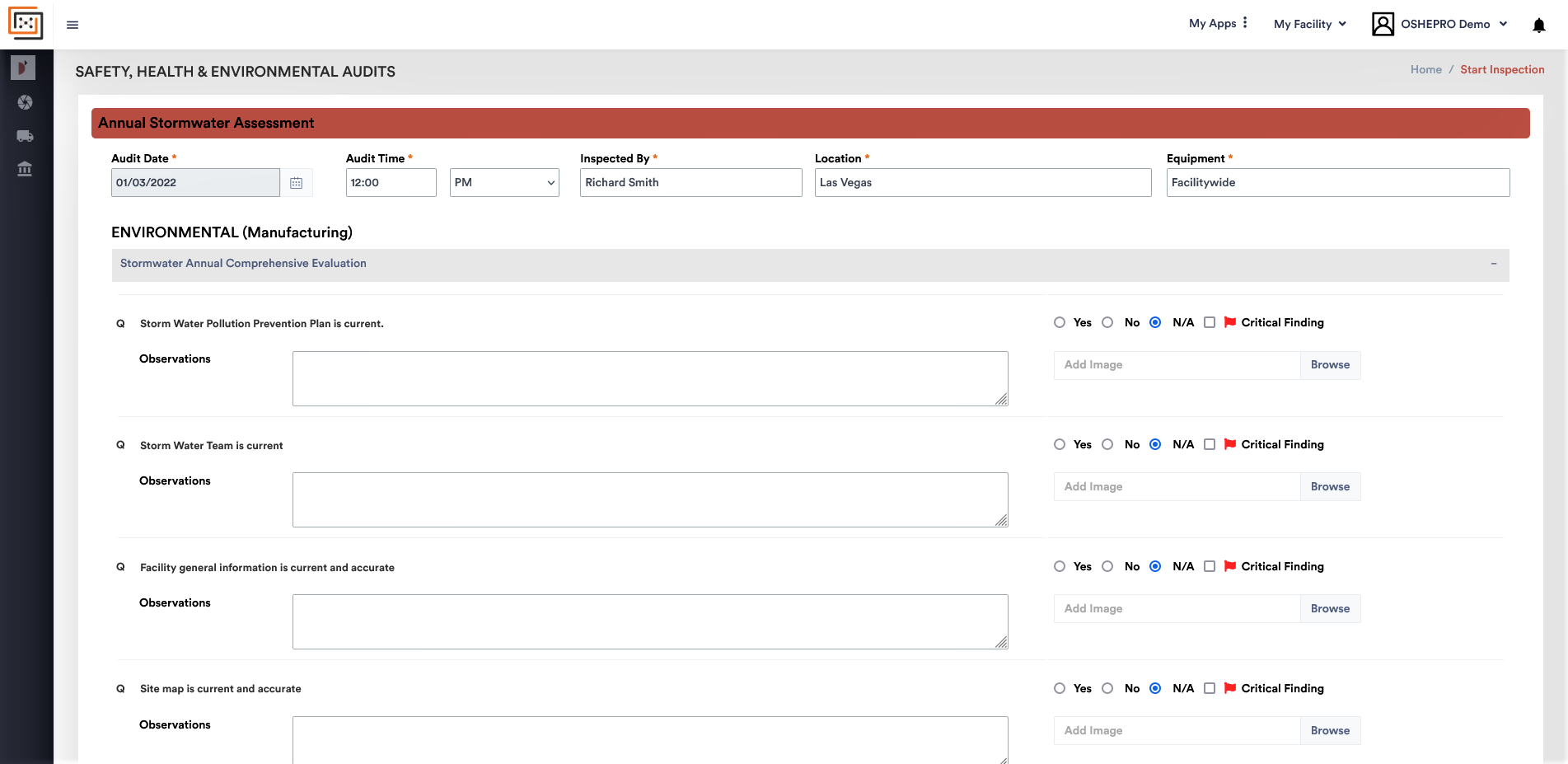 A complete picture of outliers
Design to focus on non-routine issues
Customizable inspection modules
Critical issue notifications
Seamless integration to task reminders
FIND & FIX
Operational audits and inspections are tools to discover unexpected risks.
Audits are about the big picture which focus on OSHE systems that support day-to-day operations. Inspections are about the little picture which focus on daily operating conditions and employee behaviors.
A combination of both will fine-tune the overall OSHE compliance and strength of an organization.
Workplace Safety and Environmental Inspections
Comprehensive OSHA and EPA Compliance Audits
Equipment and Asset Audits
Over 70 Pre-loaded Templates
Customizable Audit and Inspection Templates
Direct e-mail Notifications for Corrective Actions