SELT®
EMPLOYEE TRAINING APPLICATION
PROMOTE EMPLOYEE WELL-BEING THROUGH TRAINING & AWARENESS
We are human and we get better as we learn. Every world class organization needs workplace safety training and safety awareness campaign. SELT is loaded with ready-to-use employee training, Safety Talks and awareness materials.
Communication for employee betterment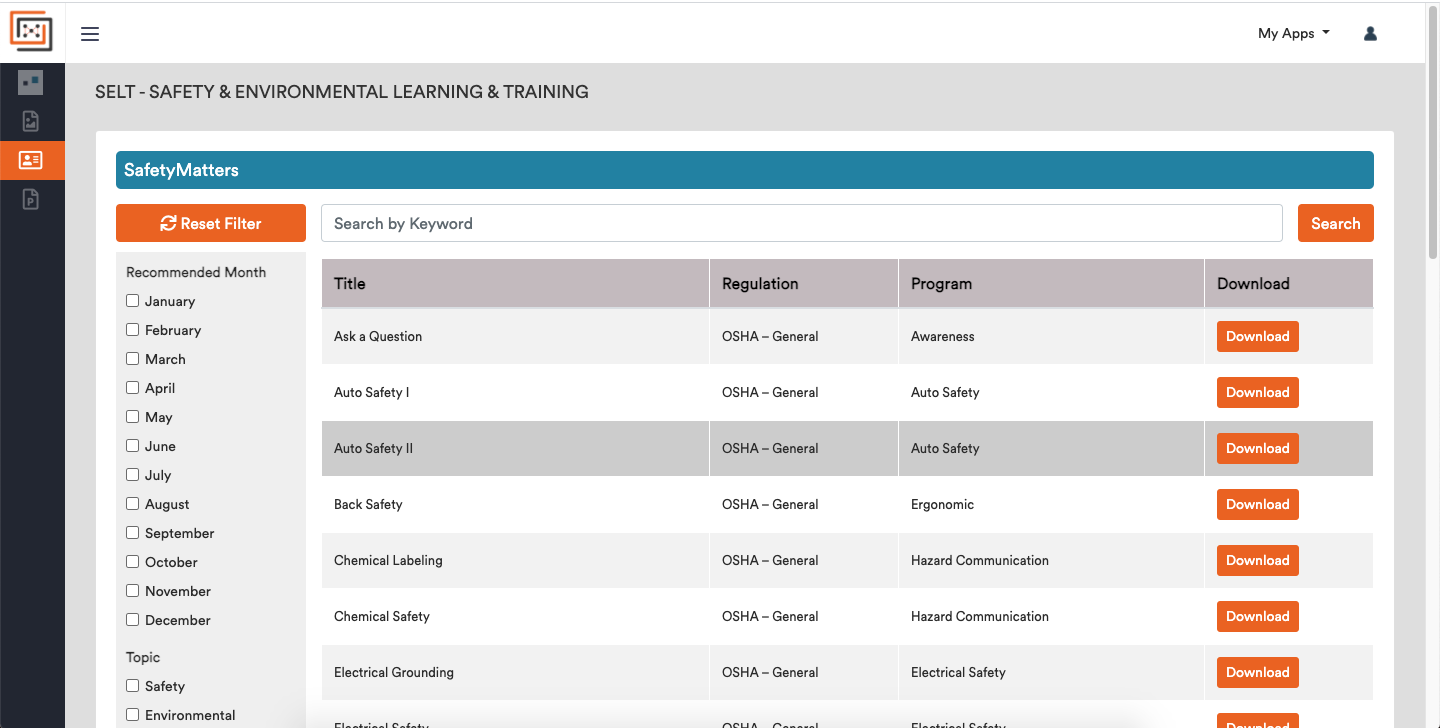 Knowledge is power. Sharing is powerful.
Scheduled employee awareness campaign
Industry specific trainings
OSHA & EPA compliant trainings & SafetyTalks
Infographics, posters & SafetyMatters
EDUCATE & AMPLIFY
Knowledge is power and a knowledgeable team leads to success.
Good communication is key when it comes to workplace safety. A continuous emphasis of this message improves employee behavior.
Spend minimal time tracking employee training and communication material for OSHA and EPA compliance and best management practices. Utilize preloaded compliance training and resources to amplify your safety message.
OSHA Compliance Training
Environmental Compliance Training
Over 100 Safety Talk
Communication Banners
Employee Awareness Posters
Safety Campaigns