AMLA®
Accident Management & Loss Analysis
WORKPLACE ACCIDENTS ARE PREVENTABLE
AMLA® is a comprehensive injury and accident application giving you the ability to actively manage cases, analyze trends, reduce claims and improve the overall safety performance for an organization. Front line leaders can easily report accidents, injuries and releases. Management can use built-in root cause analysis tools and corrective action features to prevent reoccurrence.
Loss analysis at your fingertips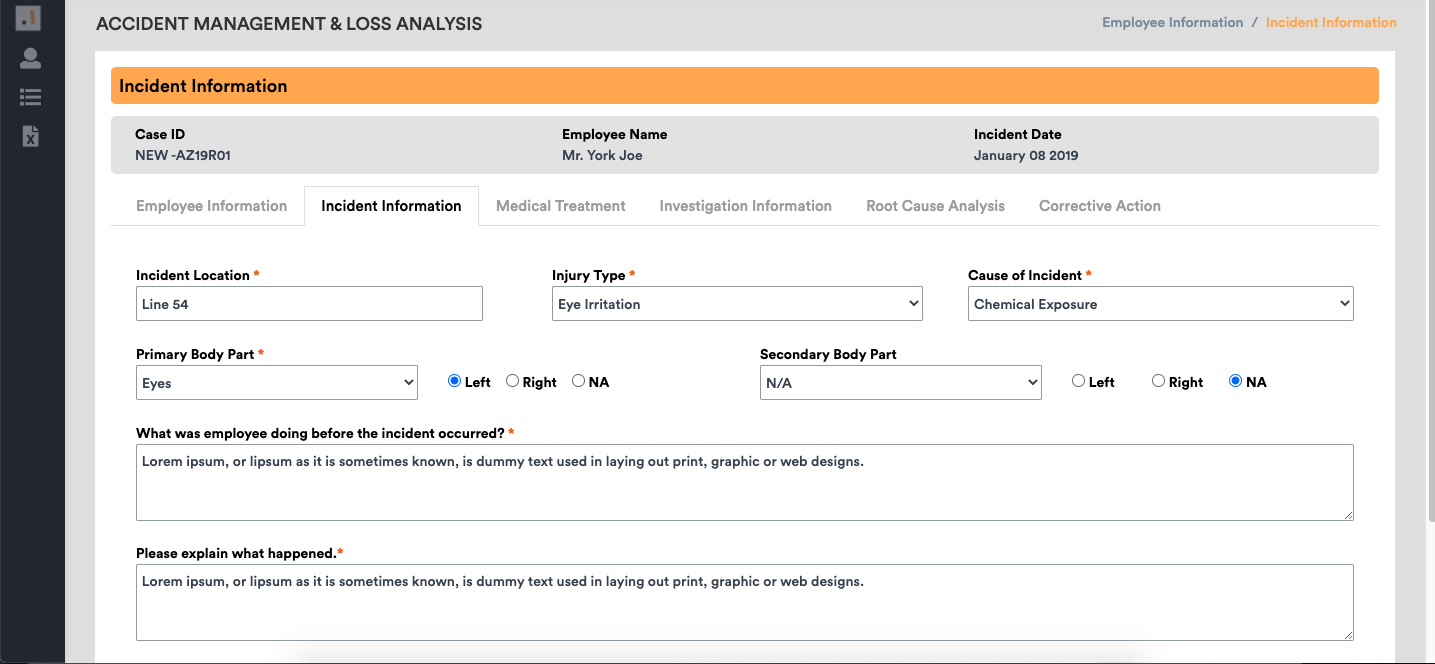 Efficient incident management system with facts
Dynamic reporting and loss analysis
Instant incident reporting
HIPPA compliant employee notification
Hierarchy risk control integration
IDENTIFY & ELIMINATE
Each year, employers spend over $100 billion in workers compensation.
Incident reporting and investigations that focus on identifying and correcting root causes not only reduce workers compensation cost , but also improve workplace morale and productivity.
Managing incidents and tracking cost on AMLA emphasizes importance of safety across all levels of management.
Employee Injury Reporting
Environmental Incident Reporting
Property Damage Reporting
Workers Compensation Management
Root Cause Analysis
OSHA 300 and 300A Logs
OSHA e-reporting