AMLA®
Accident Management & Loss Analysis
MANAGE ACCIDENT PREVENTION BY ROOT CAUSE ANALYSIS
AMLA is a full scope accident manager that allows first line leaders to report incidents directly from the scene to the management team. The backend allows other members to conduct root cause analysis and manage workers compensation eventually improving incident tracking and loss analysis of an organization.
Loss analysis at your fingertips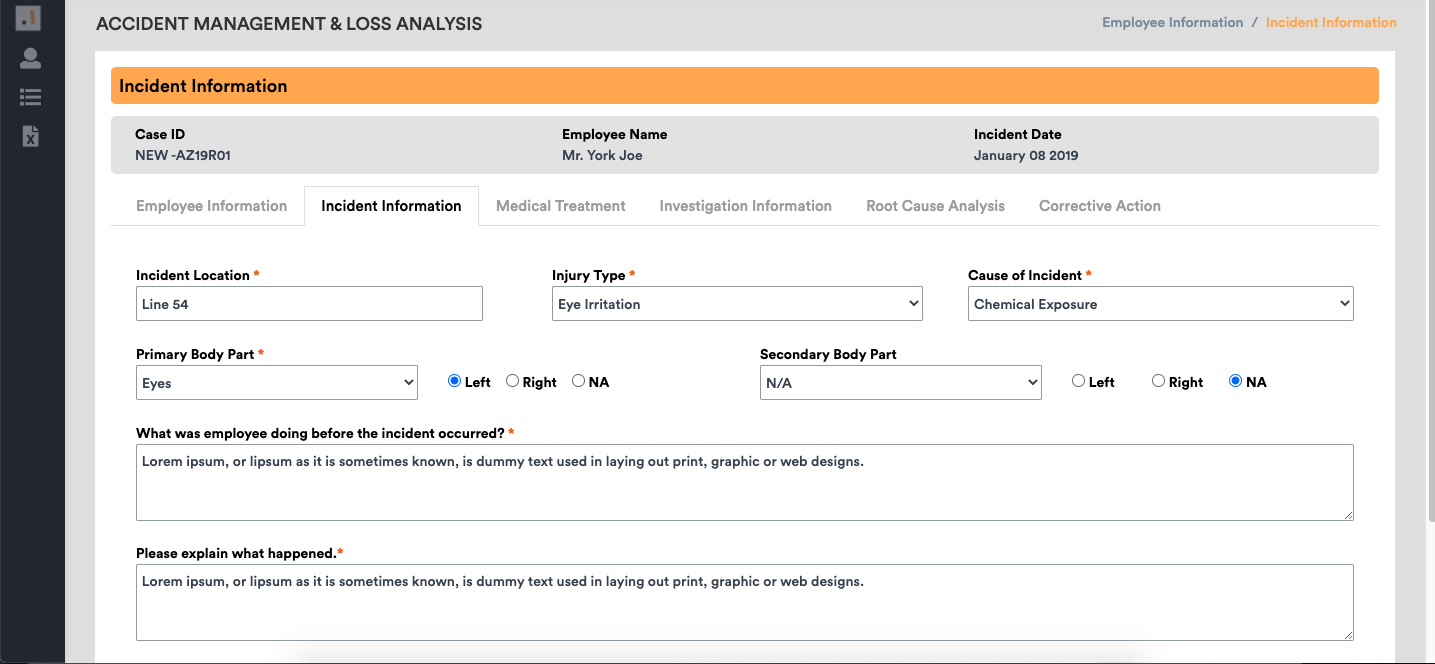 Efficient incident management system with facts
Dynamic reporting and loss analysis
Instant incident reporting
HIPPA compliant employee notification
Hierarchy risk control integration
IDENTIFY & ELIMINATE
Each year, employers spend over $100 billion in workers compensation.
Incident reporting and investigations that focus on identifying and correcting root causes not only reduce workers compensation cost , but also improve workplace morale and productivity.
Managing incidents and tracking cost on AMLA emphasizes importance of safety across all levels of management.
Employee Injury Reporting
Environmental Incident Reporting
Property Damage Reporting
Workers Compensation Management
Root Cause Analysis
OSHA 300 and 300A Logs
OSHA e-reporting