ChERS®
CHEMICAL & ENVIRONMENTAL APPLICATION
KEEP CHEMICAL & ENVIRONMENTAL INFORMATION AT YOUR FINGERTIPS
When it comes to chemical management, OSHA, EPA and DOT have many common elements but each has its own requirements. Managing chemical and waste labeling for storage and shipment from a single application is now a reality with ChERS.
Complex chemistry to compliance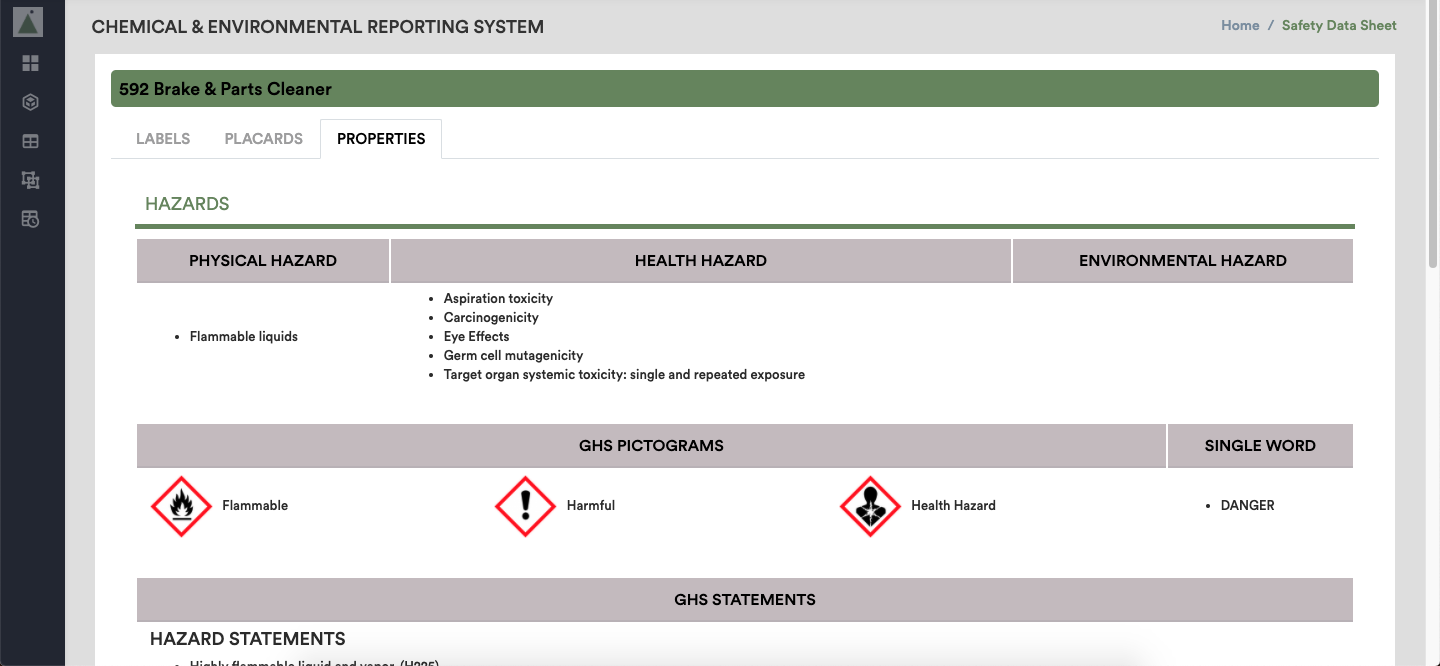 Better communication for Hazard Communication
Eliminate use of special printers and ribbons
AI powered label generation
Client specific chemical inventory manager
Environmental compliance reporting
COMPLIANCE & COMMUNICATION
Bring Chemical Safety to Employees.
From SDS to DOT Labels and beyond, keeping employees informed and safe is what drives a successful OSHE Program. Present chemical management needs at the fingertips of employees. ChERS brings HAZCOM, Hazardous Waste and Air Emission elements on a single application.
Easy and quick 24/7 availability of OSHA and EPA compliant documents and labels eliminates responsibility from management
GHS Labels
Safety Data Sheets
DOT Labels
Chemical Safety Placards
HMIS Labels
NFPA Labels
Waste labels
Air Emission Reporting